Today's MLB Free Pick 4/4/19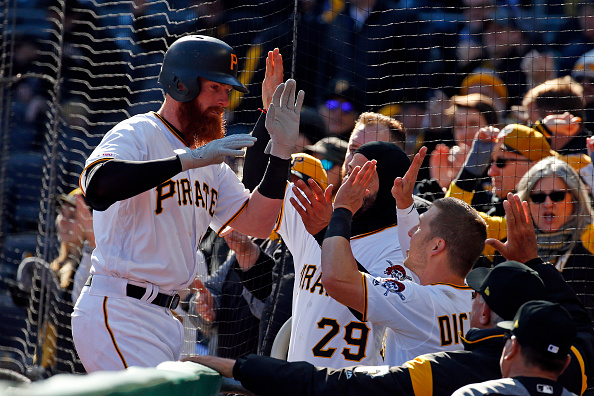 Cincinnati Reds vs Pittsburgh Pirates (7:05 PM)
ML: Reds+110/Pirates-121
RL: Reds-200/ Pirates+170
O/U: O7.5-120/U7.5-+100
The Cincinnati Reds (1-4) and Tyler Mahle (0-0) are in Pittsburgh to take on Jordan Lyles (0-0) and the Pirates (1-3), with both pitchers making their season debuts. Both teams have had a rough start to the season and only have one win. Each team win was against each other. The two split a three-game series, with one of the games being postponed due to rain. The Reds won the Opening Day game 5-3, while the Pirates evened the score two days later in a 5-0 shutout victory.
The biggest problem so far this season for the Reds has been scoring runs. In five games they have only managed to score 11 runs (lowest in the league). They are also second to last in the league in hits per game, and as a result that has them batting .167 this year as a team. Reds pitching has been the team's lone bright spot with their collective ERA of 3.00.
On the other side, the Pirates downfall has been their bullpen. They have had the lead in every game at one point this season, but the team's bullpen has been a struggle. The Pirates bullpen is 0-2 and has given up 11 of the 16 runs that they have surrendered this season.
Note: Looking for a new MLB sportsbook? Signup at Bookmaker and use the promo code BASEBALL19 to get a 15% cash welcome sports bonus up to $600 (click to claim)
The Pirates have some of the best plate discipline in baseball, leading the league in walks per game and coming in at ninth in the league in strikeouts per game. The Pirates offense has been average so far this season and against a struggling Reds offensive should have no issue outscoring them. As long as their bullpen can pitch okay today, the Pirates should be able to put the Reds away today and get this four-game series off to a great start. Even with the Reds terrible offense, they should be able to get on the board with a few runs. The Pirates should get the win in a game that ends up with 10+ runs between the two.
Best picks are Pirates ML -121 and Over 7.5 -120