Duke vs Virginia Tech Free Sweet 16 Pick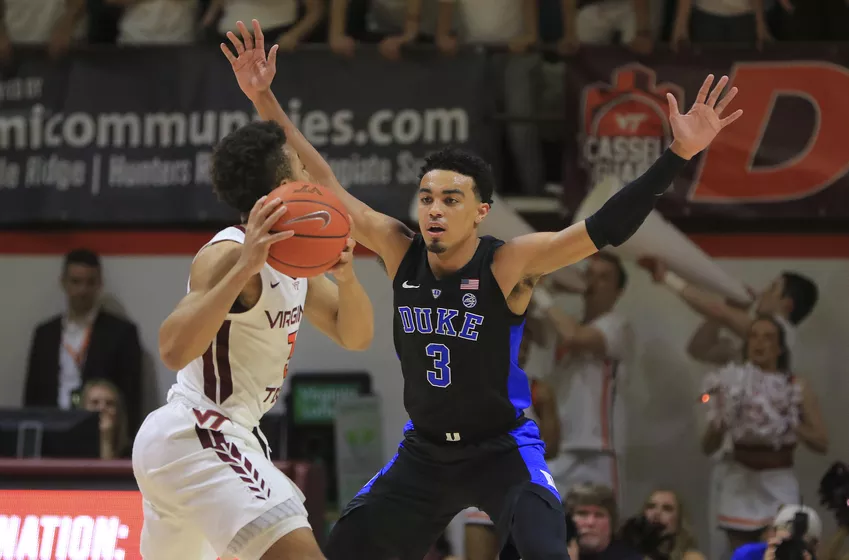 Let the games continue! After day 1 of the Sweet 16 excitement, we are ready for Day 2 betting opportunities...
Last night, the UNDER dominated betting boards everywhere. Some games missed the total by 40 points! That's the type of winners we need to find. Easy breezy. Its over at half time. Cool. Lets find one...
Tonight, we see another Under betting opportunity. For Duke vs Virginia Tech (9:39 PM ET), sportsbooks have set the line as follows:
Duke -7
Over/Under 149
The UNDER clearly stands out when running this matchup through the NCAA betting system. Here are several of the data points that stood out when making this selection...
Possessions per game is good indication of game flow...
Duke is solid at 75 possessions per game. This ranks 28th...
V Tech, not so much...they rank 345th in the nation!
Of tourney teams, only Virginia ranks lower in possesses per game...who played to a total of 102 last night! This game will flow similar
VT ranks 9th in the country in points per game (61.7 per)
Duke also has a respectable defense, limiting ACC opponents to 67 per night (70th)
VT has played to 4 straight unders
Trend of the night...Under is 36-17-2 in DUKE last 55 overall.
That is a key stat. What does it tell us? Very simply...the sportsbooks "juice" the Duke totals. Why? Because they know the public loves to play Duke OVER. They add points to even betting action. Very simple. Go with Duke unders, you have been profitable.
Tonight, Duke is convincing 7 point favorite. Looking the numbers, I expect them to control the game and the basketball. V Tech will be playing from behind all night. As the game winds under 10 minutes, Duke will go into conservative mode (similar to what we saw Gonzaga do last night). This will cause the game to play to a low total.
Go with the UNDER. Its a solid value bet in a matchup that should go below 140.
Final predicted score: Duke 74 - VT 65
Best Bet: UNDER 143
PS - Loving our picks? Be sure to checkout our Premium Picks only available to members.