Lakers vs Pelicans - Free NBA Sunday Pick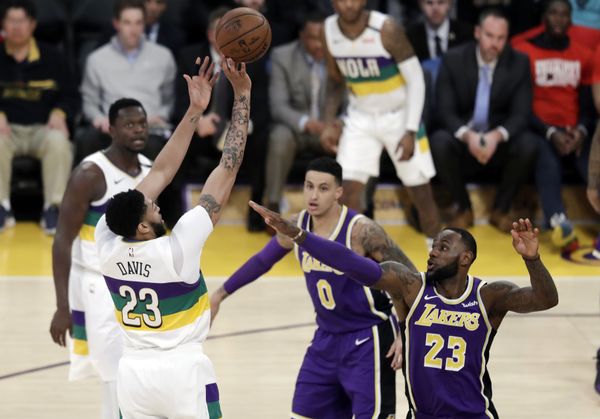 Lakers vs Pelicans (6:00 PM ET)- Free NBA Sunday Pick
Today there is a full slate of 7 NBA games. Sunday is always a great time for bettors to handicap the ticket and find good betting opportunities.
When we run today's games through the NBA betting system, a few matchups stand out. The one will pick for today's free pick is the New Orleans Pelicans at the Los Angeles Lakers.
Online sportsbooks have set the odds for this matchup as follows:
NO -4 Over/Under 233.5
The betting system is telling us this game has a high probability to OVER the total of 233.5. Here are several factors that went into this conclusion:
New Orleans has a top offense, posting 115 points per game (ranking 3rd in the league)
Strong field goal % is where NO excels. They shoot +47% from the floor. This ranks 5th in the NBA
When we matchup the Pelican's offensive output to the Lakers defense...we see a recipe for a high total...
The Lakers rank 24 in the league in points allowed (+113 per game)
Looking deeper into the LA's weaknesses...
They are at the bottom on the league in defensive rebounds (27 out of 30)
NO can hit the boards. Especially on the offensive end. They rank 5th in the NBA in offensive rebounding
This differential can lead many second chance points.
NO ranks 5th in 2nd chance points. Expect many tonight
The Lakers rank 23rd in 2nd change points allowed
LA offense - posted 2 straight 120 point outputs (on their home floor)
How's New Orleans defensive?
One word - weak
The Pelicans allow 116 points per game. This ranks 28th in the NBA
LA should find little resistance tonight.
Expect an Lakers total in the 115-120 range
Looking for winning Elite 8 picks? Be sure to checkout our Elite 8 Premium Picks. Currently on a 3 in a row streak! Become a member today.
This Lakers vs Pelicans matchup looks like a good receipt. Both teams have weaknesses on the defensive end. The Pelicans top scoring offense (and 2nd change points) will force the Lakers to play fast. This will create points.
Predicted Score: NO 125 - LA 120
Best Bet: OVER 233.5