Best Bets, Values and Long Shots for Masters 2019 - Free Picks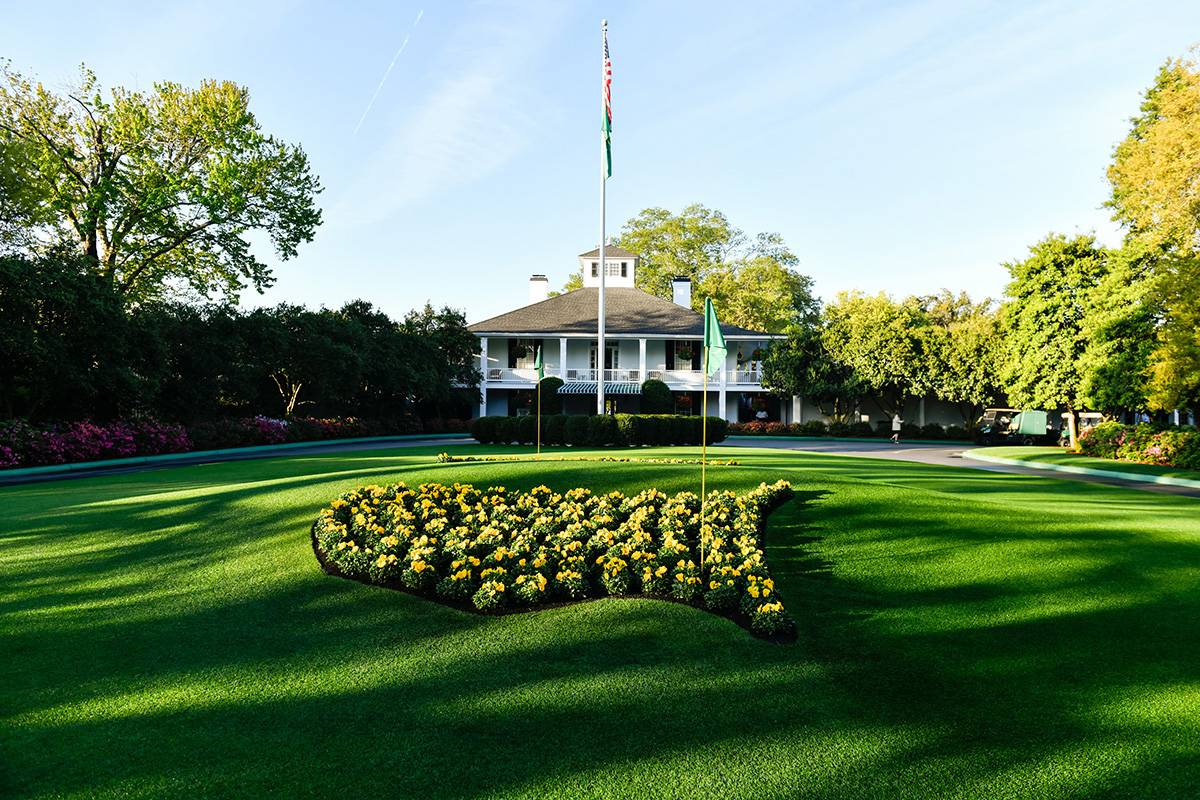 Picking a golf champion is one of the hardest things to try to handicap and predict. The game isn't what it used to be like where it's the same handful of guys week in and week out that contend or win. It's a much deeper field filled with a lot of inconsistent play. However, you look for certain signs that can help you.
Last year, Patrick Reed was one of my five bets at Augusta and it landed me a nice payday. I also bet Brooks Koepka at the US Open and PGA. I was stupid, though, not to have Francesco Molinari as one of my picks at the Open as he was on my radar and went against what I look for in making a bet.
One thing all those champions had in common last year is they went into their majors in great form. Reed was red hot going into Augusta, Koepka was playing solid going into the U.S. Open and PGA and Molinari was doing nothing but winning tournaments before The Open and posting top-5s.
As far as strategy goes, you don't ever want to say, "I think this guy is going to win" and hinge your hopes on that. Your goal should be first and foremost picking guys who you think can contend. Let their play and fate do the rest. It makes it all the more fun when Saturday comes around and your guy is in the hunt. Another strategy is really to pick a handful of guys, not just one. It's really hard to focus on just one pick as these things are so wide open. Also, don't just pick favorites. Pick maybe a couple favorites, a couple guys in the middle and then maybe a couple longshots that are over 50-1. Longshots usually come through once a year, and in terms of the Masters, the last 3 champions all had higher than 33-1 odds. Reed was 50-1 last year, Garcia 33-1 the year before and Danny Willett at 50-1 in 2016. All three those guys also went into the Masters confident in their games.
All that being said, here are my five favorite plays for the 2019 Masters.
Rory McIlroy 7-1
I'm not usually one to say to go with a guy with this low of odds. It goes against my traditional way of thinking. The value usually isn't there so I wouldn't go crazy on this. However, the way Rory McIlroy is playing, how can you not consider putting money on him? First, there's the hunger factor. McIlroy desperately wants a green jacket. It's all that is standing between him and being a legend of golf. He is a green jacket away from becoming the 6th player to win the career grand slam. Secondly, there's the form factor. Rory is playing by far better than anyone in the world right now. In his last 6 stroke play events, he's finished T-4, T-5, T-4, 2nd, T-6 and 1st. Lastly, there's his track record at Augusta. He has finished in the top-10 in each of the last 5 years and went into the back 9 on Sunday last year a stroke off the lead before he wilted on the back 9. Rory is my pick to win, but I'm not going to unload a lot on him as 7-1 is really low for golf.
Rickie Fowler 22-1
Okay, so have you ever made a futures bet on someone over and over again and they fail to come through, but you're afraid to give up on them because you know the moment you stop betting them, they will win? Yeah, that guy is Rickie Fowler for me. I've bet him the last 4 years because I know he is going to win one eventually and want to make sure I have that ticket when he does. But I'm taking him for more reasons than just that. Rickie finished 2nd here last year and went into Sunday two years ago just one off the lead. He's had a fantastic start to the year, winning in Phoenix and placing runner-up at The Honda a few weeks ago. He's cooled off his last couple tournaments, but has still overall had a strong season up to this point. Like I said, it's only a matter of time before he finally pulls through, and it's going to be sooner rather than later. This is a great course for him and he's brimming with some good confidence coming in and the odds on him are pretty high. I see him as more of a 15-1 shot. At 22-1, you're getting some good value.
Paul Casey 28-1
Okay, so remember in the beginning I talked about the angle of picking a guy who you think will contend? Well, if I could place money on any one player to be there on the weekend, it's Paul Casey. In his last 6 stroke play events, Casey has finished in the top-3 four times, including a win at Valspar. In his last 13 events, he's finished in the top-25 every time but twice. In his last four Masters starts, he's finished T-6, T-4, T-6 and T-15, including finishing with a 65 last year. In other words, momentum is on his side in a big way. Casey has a great rapport with Augusta National and is ranked 11th in the world right now. For the 11th ranked player in the world to be 28-1 coming in with the form he has? I would call that some outstanding value.
Best value picks
Kevin Kisner 80-1
Okay, so these odds are coming down fast so you need to scoop it while it's hot. Kevin actually started at 150-1 a week ago and I got him at 100-1 and put $10 down immediately. He's down to 80-1 and has probably dropped even more by the time you read this article. While I wouldn't say to throw down your whole life savings on the guy, a small bet is worth it. Kevin is one of the sneaky good players on Tour and he's coming in with great form. He was in contention at the Players and won the WGC Match Play last week. In his previous two major starts, he's finished T-2 and T-12.
While he has not fared great at Augusta, he is from Georgia and playing at the Masters is like playing in his backyard. I wouldn't pick him over a guy like McIlroy to win the whole thing, but when you're talking about value and looking for a good longshot to throw a few bucks on, I don't see any better value on the board. The guy has the talent to win a major one day given his talent and consistent play. He's been knocking on the door in three of his last 5 major starts, and this could be a "green" moment for the Georgia Bulldog.
Overall thoughts on some other guys.
Tiger Woods 12-1: I think I speak for everyone when I say I would love to see Tiger contend and win. However, 12-1 is not the right value for him, in my opinion. He's more of a 25-1 shot but is getting 12-1 odds because of the name "Tiger". I like him for a top-10 finish but not to win another green jacket. However, I will be pulling for him to be there on Sunday.
Francesco Molinari 20-1: I made this mistake last year when he came into the Open red hot and didn't bet him. He's coming in red hot again. Staying away from him at these odds, though. He hasn't had a great track record at Augusta and he plays better when under the radar. Everyone putting him front and center now does not bode well for him, but I could be wrong.
Jordan Spieth 22-1: This is my "I have no idea" pick. You have to go back almost five years to find odds this high for Jordan Spieth. He's usually one of the top favorites, especially at the Masters. Spieth's game has been way off so a part of me feels like he has no chance. However, it's the Masters and Spieth ALWAYS contends at the Masters. In his last five starts, he's finished 2nd, 1st, 2nd, T-11, 3rd. (By the way, that T-11 came after being just one off the lead going into Sunday). That's what I call one heck of an Augusta resume. I will probably make him my 5th play but place just $5 on him and roll the dice. At those odds, it's worth a couple bucks.
Patrick Reed 40-1: The defending champion is not coming in with the same form from a year ago when I liked his chances. He's struggling with his game and hasn't posted one top 10 yet in 2019. Compare that with a year ago when he had posted six top-10s going into Augusta.
Super Long Shots
Some good super long shot plays:
Branden Grace 150-1
Keith Mitchell 200-1
Brian Harman 250-1
Fred Couples 500-1
Bernhard Langer 500-1