Premium April Fool's Baseball Pick - Three Picks 1 Game!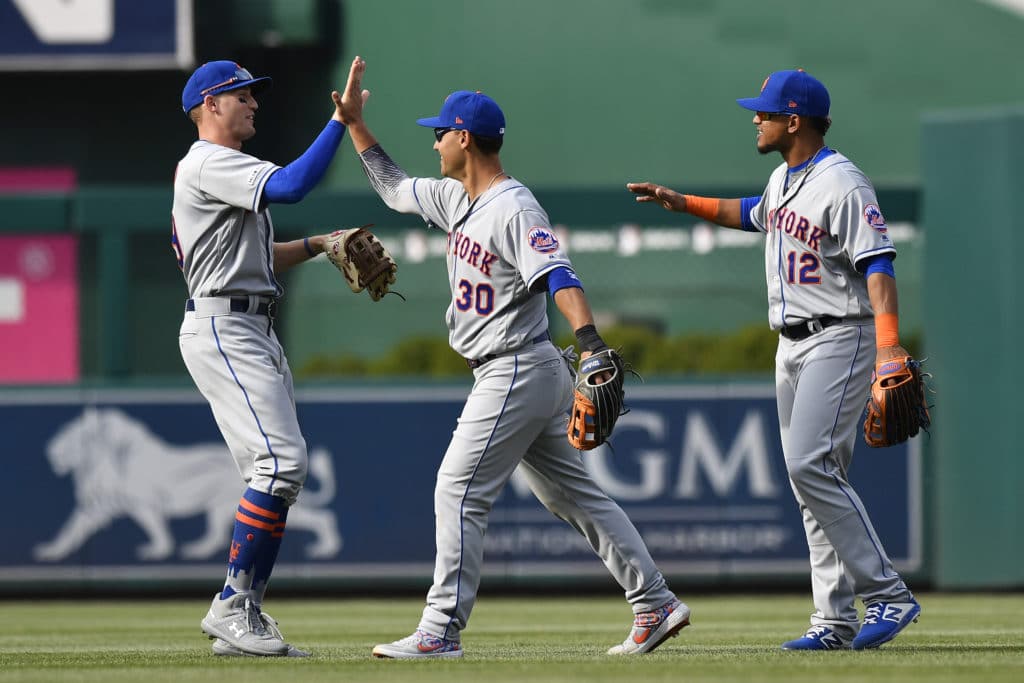 New York Mets vs Miami Marlins (7:10 PM)
ML: Mets-138/Marlins+125 RL: Mets+110/Marlins-130 O/U: O7.5-105/U7.5-115
The Mets and Marlins are both coming off of a successful series. The Mets won their series against the Nationals 2-1 and the Marlins split a four-game set against the Rockies, including winning the last two.
Today Mets' pitcher Steven Matz and Marlins' pitcher Caleb Smith make their season debuts. Matz is coming off of a rough Spring Training (7.47 ERA), but the Mets know what a healthy Matz is capable of doing. Last season Matz pitched in 30 games and had a respectable ERA of 3.97.
On the other side, Smith was one of the better rookie pitchers in the league last season before he got injured, leading all rookie pitchers in strikeouts at the time of his injury (88 in 77 1/3 innings). Despite the high strikeout numbers, Smith ended with a 5-6 record and an ERA of 4.19. This will be the first time Smith throws to new Marlins catcher Jorge Alfaro (who was a part of the Realmuto trade).
In the Marlins four games, they only managed to score 14 runs. So while their pitching has done great the last two games, their offense hasn't really exploded yet. The Mets in their three games have already scored 18 runs, including 16 over the last two games. The Mets offense is clicking right now thanks in huge part to Peter Alonso, who has been everything the Mets could have hoped so far in this young season. The young power hitter is batting .500 with three RBI's and three doubles. Today could be the day that Alonso finally breaks into the home run column, as he is playing near his hometown of Tampa.
I actually have three picks in this game that I like and am advocating people to take. All bets put on here are bets that I 100% myself take. I never post a pick on here that I am not confident enough to take myself. As a result, I see the Mets winning this somewhat high scoring game by a few runs. The Mets rotation is one of the best in baseball, and their number four pitcher should have a significant advantage over the Marlins' number five pitcher, on a team expected to lead the National League in losses in back-to-back seasons. I expect a final score around 7-4 or 8-3 in favor of the Mets.
Key Matchup Info:
Matz is 3-0 against the Marlins in his last three starts with a 1.53 ERA
Matz allowed the second most steals in the majors last season (28), however, the Marlins have yet to steal a base this season
Mets Offensive Ranks Per Game: Runs: 7th Hits: 3rd Walks: 13th
Marlins Offensive Ranks Per Game: Runs: 21st Hits: 22nd Walks: 26th
I don't like to look too heavy into last seasons trends. A new season means a new team. However, here are some trends dating back to last season:
Mets are 6-1 ATS in their last 7 games
Mets are 5-1 SU in their last 6 against the Marlins
Miami is 3-6 in its last 9 home games against the Mets
Best picks are Mets ML -138, Mets RL +110, Over 7.5 -105